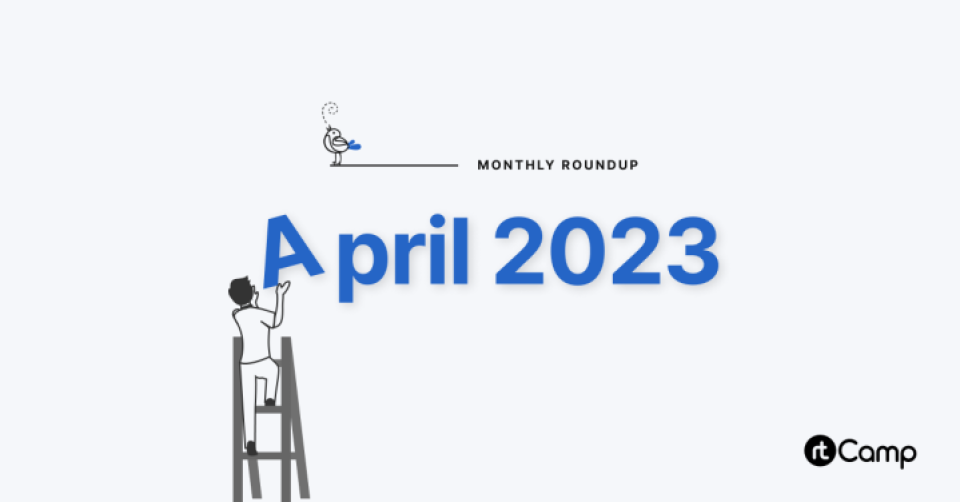 Hello,
rtCamp has been providing a one-stop solution for managed site maintenance needs. This spring, we packaged it into a service bundle that is both affordable and comprehensive. Our experts will take care of version and security updates, ensuring your website runs smoothly, and you sleep well at night. Starting at just $10000/year, we are also including consultancy and development efforts for growth to meet your business objectives.
We built a Gravity Forms to Salesforce Marketing Cloud Data Extension Add-On, that can be used with Salesforce Marketing Cloud Journey Builder to submit Gravity Forms entries to one or more Data Extensions. Delve into the details on our blog post here.
Last year as well, we collaborated with WordPress VIP and Salesforce, to build the WordPress VIP for Salesforce solution, available on Salesforce AppExchange. It helped enable a seamless integration between WordPress and Salesforce Marketing Cloud for enterprises.
As part of our educational outreach, we hosted the students of AISSMS's College of Engineering for an industrial visit. While addressing the students, our CEO, Rahul Bansal emphasized on the importance of building identity on the open web and utilizing open-source technologies for university projects. Rahul encouraged students to focus on learning a few technologies in-depth, rather than pursuing trending ones just to fill the resume.
In this context, rtLearn, our open-source initiative, is popular in universities across India, assisting thousands of students yearly to start their professional journey.
WordPress News Snippets
From Around the Web
Upcoming Events
Blogs by rtCampers
Water Cooler
Popular on our #watercooler Slack channel.
Link: We're hiring!
---