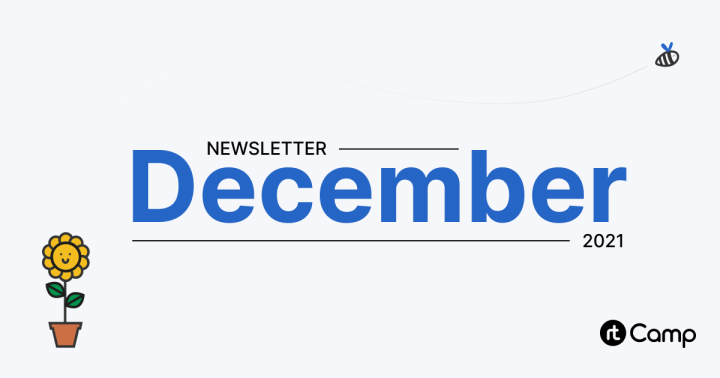 In our very first newsletter of 2022, all of us at rtCamp want to wish you a very Happy New Year! Hope your new year is filled with joy, opportunities, and good health.
On the last day of the year, we published our annual "Year in Review" post. It is a chronological roundup of all the exciting things we did in the past year.
Along with that, our team worked with Google and XWP to end the year with AMP 2.2 release that added Bento support among other things.
Do you want to work on such exciting projects? We are hiring!
Insights
News from Around the Web
Water Cooler
Popular on our #watercooler Slack channel.
That's all, see you next month!
Links: We're Hiring! | Year in Review – 2021
---