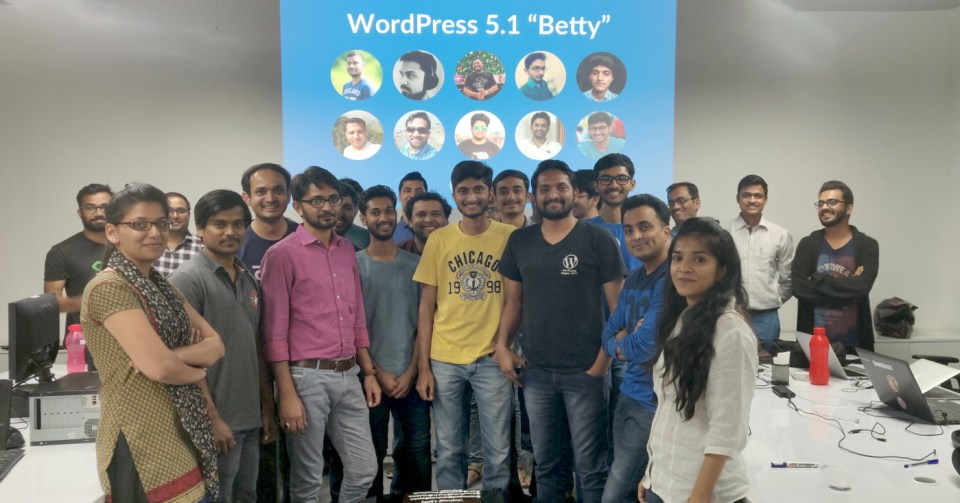 Hey, everyone! Hope you'll are doing great! 👋
The month of February was full of new releases, WordCamps, community events, a new addition to our team and preparation for our 10th anniversary next month (12th March), that we're all super excited about! 🎉
Releases 🚀
GitLab to GitHub Migration Script ▶️
As one of our significant goals of 2019, we moved all our work from GitLab to GitHub. This was done to streamline internal projects and improve focus areas with respect to efficiency, user-friendly ecosystem, and better software integration.
We open source our GitLab to GitHub migration script in the process. Read this blog for our reasoning and migration script.
rtMedia 🎬
This month, we have had some minor fixes and add-on updates in rtMedia core, rtMedia bulk edit, and rtMedia WordPress Sitewide Gallery plugins. Check out how you can update to the latest versions.
WordPress 5.1 with 10 Contributors from rtCamp
WordPress 5.1 was released this month with 10 rtCampers adding their names to the contributor's list. Coincidentally, we are also celebrating our 10th birthday in March!🎂 🎉 As a matter of pride, this was the 16th consecutive WordPress release with contributions by rtCampers! 😎
WordCamps & Other Events 🎉
WordCamps
The month of February involved a lot of traveling for rtCampers as we attended WordCamps across three countries. A dozen rtCampers attended WordCamp Pune as organizers and volunteers while Imran Sayed and Prasad Nevase from our team made their speaker debuts. As rtCamp is more than 50% remote, many of us needed to travel in order to attend WordCamp Pune, even though it was held at our home location!
Our Founder & CEO, Rahul Bansal flew to Thailand to attend WordCamp Bangkok where he gave an engaging talk about the 'Art of Pricing', while our Director of Sales, Robert Jacobi, attended WordCamp Phoenix.
We love the fact that we were able to attend three WordCamps, across the globe, over a weekend! 🌐
Google Cloud Study Jam
Mriyam Tamuli, our Product Head (EasyEngine), was invited to kick off the Google Cloud Study Jam – a Google Developers Group event. He spoke about Docker and Kubernetes and explained how they function behind the scenes. At this event, there was an audience of around 200 people, most of whom completed 4 labs with Mriyam's help! 😎
New Relic Event
Five rtCampers attended the New Relic Community event which was held for the first time, in India. Our folks found this event to be very informative and learned the integrated usage of their products during the workshop.
New Director – Sales 🙋‍♂️
The newest rtCamper, Robert Jacobi, joined us as the Director of Sales, last month. This addition to the team has led us to extensively tap the market in North America. Robert has brought in his 20 years of experience in the industry, to this role and we have already taken a step forward towards our common goals and ambitions.
Upcoming Events 🚀
More WordCamps!
Traveling for WordCamps will continue as our CEO, Rahul Bansal, and our in-house WooCommerce expert, Sandeep Kumar, will be attending WordCamp Kolkata.
At WordCamp Kolkata, Rahul will be speaking on "Hiring the right way in the WordPress ecosystem" and will also be a part of the panel discussion about "The Future of WordPress Business in 2019 & Beyond".
FOSSMeet
Like the previous year, we will be participating as sponsors and hopefully as speakers at FOSSMeet 2019 which is taking place at College of Engineering Pune.
10th Anniversary
On 12th March 2019 we will formally turn 10. Just like a 10-year-old kid, we have already started celebrating the occasion, well in advance, and we will be sharing our shenanigans with you'll very soon, watch our social handles! 😉🎉
That's all for this month, folks. We'll see you soon with more news and updates. 👋
Related Link: GitLab to GitHub Migration
---