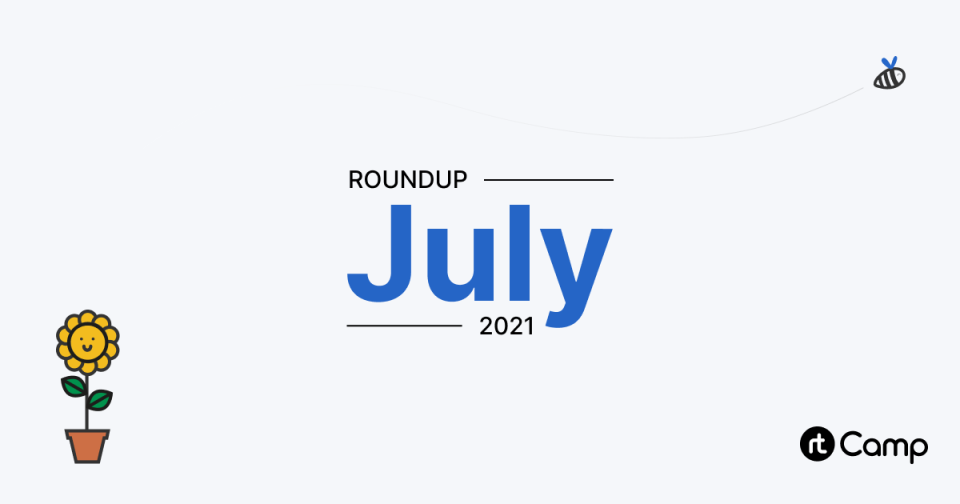 Hey there!
This was a big month for our team. Through our campus hiring efforts, we have hired 22 graduating students for various engineering roles. This was a massive effort, involving several rtCampers to review & provide individual feedback for coding assignments, conduct one-on-one interviews and finally, work closely with our new faces to onboard them to our fully distributed team.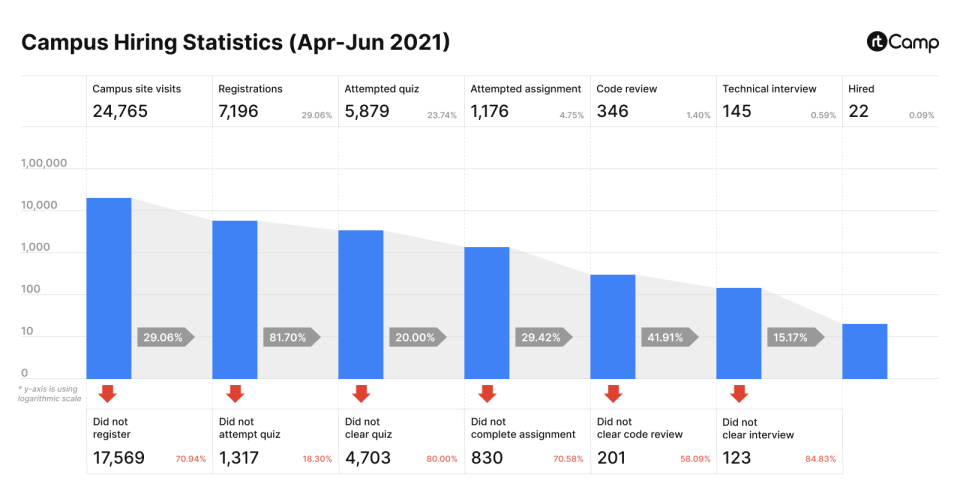 Our campus hiring process breaks the cookie cutter mold of hiring in order to be as conversational & personalized as possible. We have seen that helping students find roles within rtCamp that specifically align with their skills and interests is mutually beneficial.
We want to extend the same benefit to anyone who applies to rtCamp, regardless of where on their career journey they might be. And so, we're introducing a craft your own job posting. Take a look, maybe pass this on to a friend? 👀
Insights
WordPress 5.8 is out now with bug fixes, enhancements, new features to the Gutenberg block editor, and more. Props to Abhijit, Edi, Ankit and Kapil for their contributions. rtCampers have now contributed to 23 consecutive releases.

Individuals contributing directly to the WordPress codebase certainly moves the needle forward for WordPress-the-software. However, in lending their expertise to solutions providers like rtCamp, the core contributors on our roster also allow us to pitch WordPress as though it were our own product.
"Businesses get the most out of their investment in software because they benefit from the maturity, power and flexibility of WordPress as a software, but also on the technical leadership from their solutions providers. In short, WordPress has no shortage of people and vendors who take ownership of the tech on your behalf, so that you can continue to focus on your business mission."

Source
Block Pattern Directory is a collection of ready-to-go website elements. See something you like? Just copy-paste it into any WordPress post or page on your website ✨
News from Around the Web
Gutenberg 11.0.0 & 11.1.0 are out now. While the former is focused on bug fixes, the latter also brings new features, enhancements & performance improvements to the editor. All of which are distributed via a standard WordPress.org plugin.
BuddyPress 9.0 "Mico" was released and shipped with 10 new blocks. This was an unusually short development cycle, in order to coincide with the release of WordPress 5.8. Kudos to the team for pulling it off.
SearchWP, a popular plugin that enhances WordPress' site-wide search functionality, has been acquired by Awesome Motive, who also own WPBeginner and MonsterInsights.
Automattic is acquiring Pocket Casts, a popular podcast app for Android and iOS. We're excited to see the integrations to WordPress.com that come out of the acquisition.
Slack's acquisition by Salesforce is completed.
Water Cooler
Popular on our #watercooler Slack channel.
That's all, see you next month!
Links: Create your own job | WordPress 5.8 | rtCamp's Campus Newsletter
---