Hi there! Welcome to our monthly roundup.
First things first, we're super excited to announce that our brand new white paper The Business Case for Open Source is now live! This is an important moment for us because even though we have been advocating for Open Source at the highest level for years, this is the first time we've compiled the facts down into a single, easy-to-read document. Access the white paper here and spread the word if you agree with our assessment 📄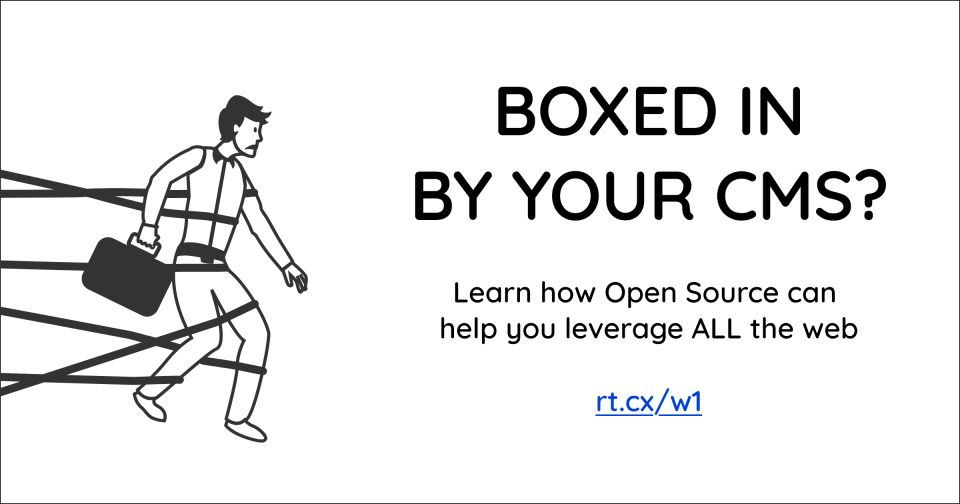 Event: Gatsby With WordPress
In case you haven't heard of it before, Gatsby is an amazing open-source framework that integrates well with WordPress to combine the best of static sites (security, blazing-fast speeds) with the best of CMSes (editorial workflows, WYSIWYG editors, asset management, application-specific features and more)
On the 13th of June, rtCampers Sayed, Imran, and Sagar conducted a remote interactive workshop titled Gatsby with WordPress where they covered everything from the basics to building a full WordPress website using Gatsby. Here's the link to the full recording and the presentation.
Upcoming Events
Continuing in the trend of Gatsby-WordPress love, Imran and Muhammad will both be speaking at the annual Javascript for WordPress Conference (July 8-10).
Harnessing the Power of ACF (Advanced Custom Fields) for Gatsby and WordPress by Imran Sayed on Thursday, July 9, 3:00 pm UTC
Blazing Fast E-commerce with Gatsby, WordPress, and WooCommerce by Muhammad Muhsin on Friday, July 10, 5:00 pm UTC
Register for 3 days of JS & WP talks and workshops at the low, low price of free! 🤩
BTW, We're Hiring!
Since we put out our hiring announcement last month, we've had a ton of conversations with talented people who reached out from all over the world. We even onboarded a few new rtCampers.
As businesses resume their operations, we find ourselves in the (fortunate) position of having to ramp up to meet demand across our current and new clients. Check out our listing for WordPress Engineers and all other open positions in case you or anyone you know is looking for an opportunity to do some Good Work! And once again, all open positions are 100% remote.
That's it for June; see you next month!
Links: The Business Case for Open Source ❘ JS for WP Conf | Careers
---