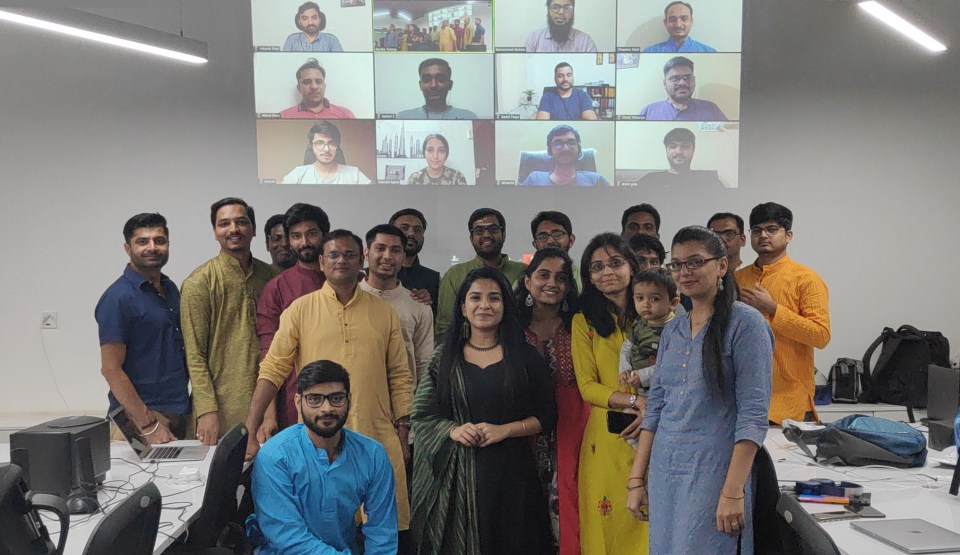 Namaste (Hello) to everyone. 👋 We hope you had a great month, we certainly did and would like to share how it went.
In the month of October, we attended WordCamp Vadodara, celebrated the festival of Diwali with rtFamily, and hired our new Director of Client Solutions. 🙂
Releases 🎉
rtMedia
We have a new release for rtMedia Core – v4.5.9. Check out what this release is about.
Also, check out our latest How-To article and learn how to create a website like Instagram, using rtMedia and allow people to share their latest clicks 📸 and recordings 📹 on your site. 😎
News 📰
New Director of Client Solutions
We welcomed the newest member of the rtFamily, Mervin Hernandez, who joined us as the Director of Client Solutions. Mervin has been contributing actively to the local WordPress community in NYC as a Meetup co-organizer and serving as the lead organizer for WordCamp NYC 2019. You can read more about him here.
rtCamp has been hiring in the US for more than two years, and our team so far was made of independent contractors. We are glad to announce that we are now offering employment opportunities in the USA, besides India. Rest, we are hiring globally. 🤗
Events 🎉
WordCamp Vadodara
WordCamp Vadodara took place mid-October and we had five rtCampers who attended the event. rtCamper Imran Sayed also spoke at the event on the topic "Creating Custom Gutenberg Blocks with ACF".
You can check out this article by Imran and read about his experience of the entire event.
Here are his slides and the talk video for those who missed his session.
We would also like to thank the organizing team of WordCamp Vadodara for having us and for the great event.
Diwali at rtCamp
The festival of Diwali arrived early at rtCamp and we celebrated it with a few remote rtCampers. We had an eventful evening at our office which included lunch, a brain-teasing quiz, and some fun games.
Wish you all a very happy Diwali. 💥 🙏
Upcoming Events 🎉
WordCamp US
The month of November starts with WordCamp US, this time at St. Louis, Missouri. We have rtCamper Muhammad Muhsin who will be speaking (remotely) at the event on the topic "Using WordPress With Static Site Generators". While Muhammad will be presenting his talk remotely, Jason Bahl will be joining him on stage as a co-presenter. Check out the schedule and be sure to follow this session.
We also have our new Director of Client Solutions, Mervin Hernandez attending the event in person. You can get in touch with him via Twitter, Facebook, and LinkedIn and meet him there. 👋
Unable to attend the WordCamp? You can attend it remotely as the event will be available for live streaming. Regular sessions on Friday, November 1, and Saturday, November 3 will be streamed.
WordCamp Mumbai
In the following week, WordCamp Mumbai is going to be held and we have a bunch of rtCampers attending the 3-day event. We also have Muhammad Muhsin and Imran Sayed as speakers.
Muhammad will share his thoughts on "Build Your Blazing Fast Site With Gatsby and WordPress" while Imran will talk about "Why Progressive Web Apps for WordPress".
Get your tickets now and be a part of these informative sessions!
WordCamp Udaipur
Later in November, we have WordCamp Udaipur where rtCamper Chandra Patel will be speaking about WordPress Command Line Interference (WP-CLI) and introducing its basic concept, commands, and uses.
Only a few tickets are available! Get yours today.
Gatsby Meetup
During the same weekend, we will be having a meetup at our office premises where rtCamper Imran Syed will be talking about how to "Build Fast WordPress Site With Gatsby In 30 Mins".
You can find more details here.
That's all the news from us folks! See you all again soon. 👋
Links: Imran's WCVadodara experience | WordCamp US | WordCamp Mumbai | WordCamp Udaipur
---