This year has been a wonderful ride for us. We have seen great success with our projects and taken big steps in our products vision.
As 2014 comes to a close, it is a good time to review the year for our readers.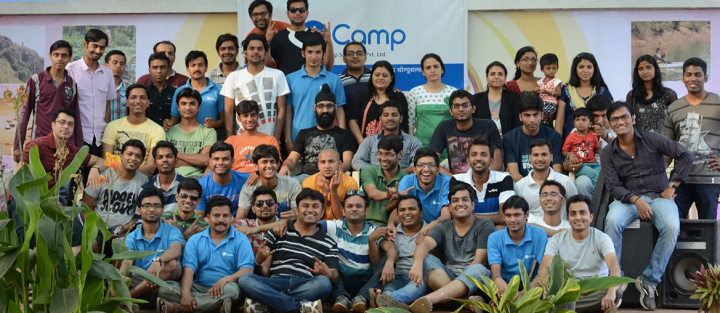 Product Releases
rtCamp has a significantly focused more time on products this year than any previous ones. There are new products releases and also old ones had significant and regular updates.
As a product, EasyEngine has really had a lot of attention showered on it. We had a major 2.x release and also started refactoring EasyEngine 3.0 from Bash to Python.
We have added new commands and more features to make things easy for using WordPress on Nginx.
EasyEngine Links: EasyEngine | Github | Roadmap | Python Job-opening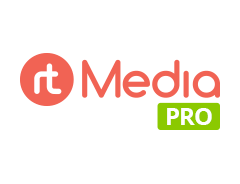 Our first premium product rtMedia had regular updates with new features added.
Also to extend functionality to the rtMedia plugin, we have added two new add-ons, rtMedia Photo Watermark and rtMedia Membership this year.
rtMedia-Pro version also saw many updates with new features.
rtMedia Links: rtMedia | rtMedia -PRO | rtMedia Add-ons
Premium Themes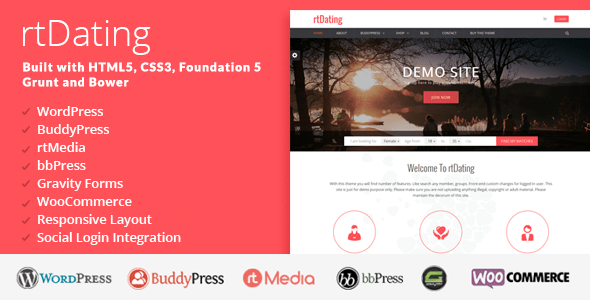 We also released two premium WordPress themes on our store. Inspirebook is a premium theme that works great for building an online social network with BuddyPress and rtMedia.
Last month we also introducedrtDating, which is a theme for dating websites that use BuddyPress and rtMedia. Ofcourse both these themes are primed for rtMedia and BuddyPress but also work with any WordPress website.
Premium Theme Links: Inspirebook | rtDating
Work from Home
We started taking more serious look at some of our internal processes as our company has grown in size and scope over the year. We are currently hiring in for 14 different job profiles. We also made it easy to work with rtCamp by introducing remote working option. Many of our job profiles have remote option available.
Many existing rtCampers reported positive effect on their productivity and quality of life as they utilised "work from home" as per their personal needs.
We also have an employee referral program which allows you to earn some money while you refer your friends to work with rtCamp.
Links: Career Section | Work Culture | Apply-Now
Contributions and Events
A big dream for rtCamp has been to start getting involved more with community events and also contributing to open-source projects.
WordCamp Mumbai 2014 – Speakers and Organizer
Rahul Bansal, rtCamp's CEO, also spoke at WordCamp Mumbai 2014, where he introduced EasyEngine to the local community there. Yours truly (Aditya) also working remotely from Mumbai, was organizer at WordCamp Mumbai.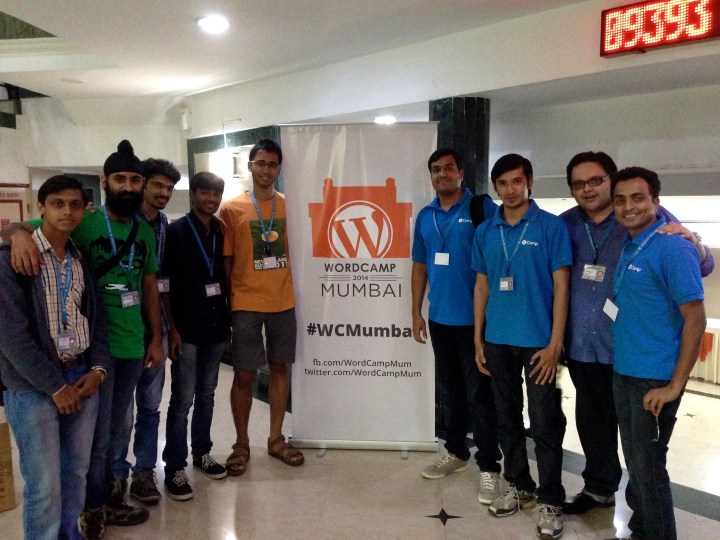 Nginx Conf, USA – Speaker
Rahul then also got the opportunity to speak on "WordPress-Nginx best practices with EasyEngine" at the Nginx Conference in San Francisco, USA.
Rahul managed to meet a lot of Nginx experts and people who attended the session liked what they saw of EasyEngine. A personal highlight for him was meeting Nginx creator Igor Sysoev.
With @isysoev at #nginxconf 🙂 pic.twitter.com/RrbYuzKvvO

— Rahul Bansal (@rahul286) October 22, 2014
Rahul also took that opportunity to attend WordCamp San Francisco 2014 and interact with many rtCamp users. You can read recollections on EasyEngine's USA Trip here.
With @photomatt 🙂 #wcsf14 pic.twitter.com/p53A66oExu

— Rahul Bansal (@rahul286) October 25, 2014
Core contribution to every WordPress release
In 2014, there were overall three major version updates of WordPress, name WordPress 3.9, 4.0 and 4.1. It was great to see that rtCampers featured as core contributors to every single release this year. It also is the sixth consecutive WordPress version update that has atleast one rtCamper listed as a core contributor.
Roadmap for 2015
While 2014 was a great year for all of us, we expect to do a lot more in 2015. We will be hiring more aggressively and also finding new ways to give back to the open-source community and society at large. Here is a taste of what you can expect in the year ahead.
rtBiz – WordPress 4 Business
rtBiz is a framework to help building business management tools (also known as ERP) on WordPress. In 2015, rtBiz v 1.0 will be released. This is a project our team has been secretly building for a while.
There are also rtBiz premium add-ons in the pipeline which includes Helpdesk, Ideas/Feature request management, CRM and HRM to name few.
You can check out rtBiz framework on the WordPress plugin directory.
rtMedia
Our rtMedia plugin will undergo many important changes. The really important changes will be to the video encoding service. Also expect more premium themes to be released that are compatible with rtMedia and BuddyPress.
EasyEngine
As mentioned earlier, EasyEngine ver 3.0 will be released and it is being developed in Python. Along with that, premium modules for EasyEngine will also be released.
Stay in touch!
Do subscribe to our newsletter and follow your favourite projects to get updates on them. Wish you all a wonderful and happy new year!
Links: Subscribe to newsletter | Facebook Page | Twitter | Linkedin
---