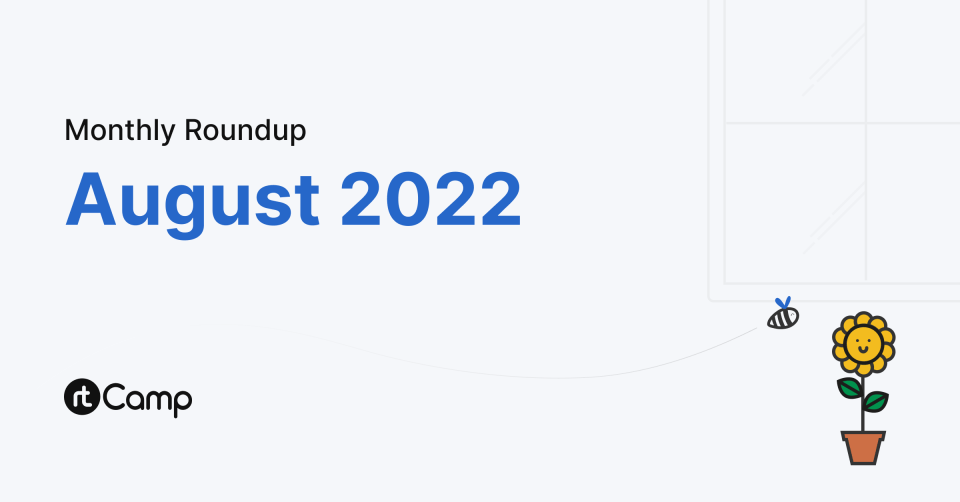 Hi folks, here's what August looked like at rtCamp.
Our QA team developed a Visual Automation framework, which ensures the overall look and feel of the website is maintained during migration and re-platforming projects. It's developed using BackstopJS for streamlined pixel-by-pixel testing. Delve into details here. If you have specific QA needs, look through our full range of services.
We released Elementary, a block-based starter theme that's easy to start building with, yet mature enough to serve as the basis for projects in the long term. While FSE & block themes are the future of WordPress, they are still nascent. Elementary is our effort to showcase the principles underpinning them. More details and how to get started.
Adding to our lineup of releases, we also started a blog series about personalization on WordPress. Check it out and let us know via the comments or social if there's something specific you would like us to cover in subsequent posts.
Our WordPress training platform rtLearn gets a shoutout in WordPress VIP's blog post about hiring WordPress developers. Here's our response in a Twitter thread.
News from Around the Web
Events
rtCampers are attending the WordCamp US, and Dreamforce 2022 events lined up this month. They should be easy to spot in their rtCamp t-shirts. Don't hesitate to start a conversation!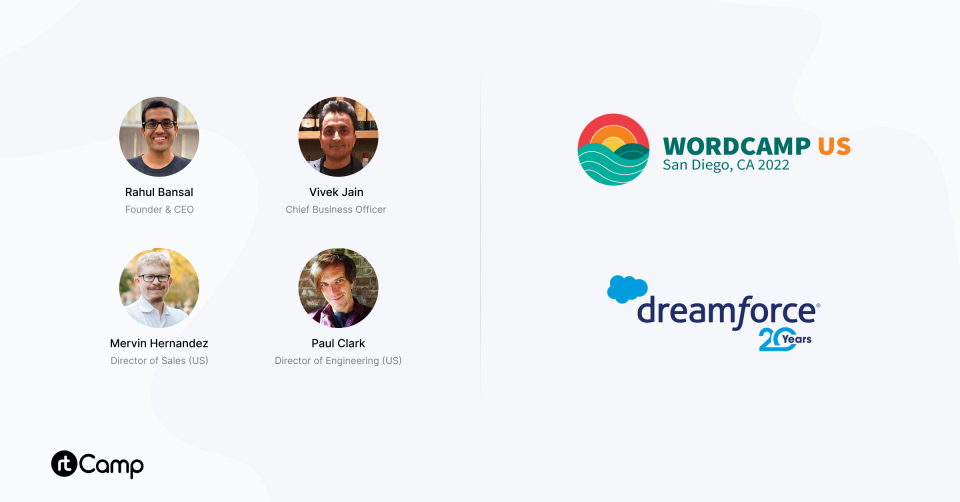 If you have interesting WordPress insights to share with the community, WordCamp Asia 2023 is on the lookout for speakers.
WordPress Accessibility Day is happening on 2-3 November 2022. Apply to be a volunteer.
The first ever Laracon India, the official Laravel developers conference has been announced to happen on 25-26 February 2023 in Bengaluru.
Water Cooler
Popular on our #watercooler Slack channel.
That's all, see you next month!
Links: Get in touch | Visual Automation framework | Elementary | We're Hiring!
---