WordPress 4.8 "Evans" released today. This release is a perfect follow-up for the last release (which had a "Your site Your way" theme) because it focuses on giving new website owners all the tools they need to make an informative and accessible site.
The release was made possible through the efforts of 346 core contributors (106 first time contributors). Here are some of the shiny new features.
Multimedia Widgets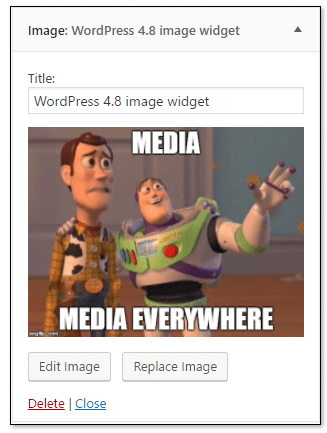 Widgets are some of the most under-appreciated elements of a website. Often time, they are relegated to display static text or HMTL in the footer of a page.
WordPress 4.8 brings three specialized widgets– for image, video and audio- plus enhancements to the standard text widget. These open up some unique experiences- imagine having an audio widget that plays perfect accompanying music for a blog, or user testimonial videos for a product website.
Sure, these could have been done with some code in previous versions, but their addition to the WordPress core will make it a viable option for anyone who doesn't know how to code.
A better editor
Whether you notice it or not, every major WordPress release tends to bring some improvements to the editor. WP 4.5 brought Inline Link Toolbars and a couple of text patterns. WP 4.6 bought some minor changes, while 4.7 brought some changes in the toolbar and more discoverable keyboard shortcuts.
If you have ever had to fiddle with HTML tags to properly add and remove links in the editor, you will love the new "link boundaries" feature added to the WYSIWYG editor this time around.
Accessibility improvements
Matt Mullenweg spoke about the importance of accessibility in WordPress. As the platform grows (it's on 28% of all websites as of writing!), better accessibility standards will help ensure that nobody is left out. Inclusivity is, afterall, one of the core pillars of WordPress.
The release builds on the the work started in 4.3 and 4.4 of making the wp-admin area, and particularly the headings, more accessible. On the front end, tag cloud widgets will use aria-label attributes instead of title ones. Do check out this post if you are a plugin or theme author!
WordCamp widget
rtCamper Chandra recently created a widget that pulls the feed from your locale's Rosetta site to your admin dashboard. Together with the new widget that shows local events, you will have a great source of local WordPress news every time you log into your site!

Other changes include:
Dropped support for Internet Explores 8, 9 & 10
New capabilities and hooks for multisite installations
Screencast.com added as an oEmbed provider
New & modified hooks and actions
Dropped support for WMV and WMA file formats
Variable Customizer width
..and lots more. You can read the release post here: https://wordpress.org/news/2017/06/evans/
rtCampers contribute to 13th consecutive release
With WordPress 4.8, rtCampers have contributed to a baker's dozen of major WordPress releases. Eleven rtCampers contributed to this release- that's a full team of cricket, football or field hockey!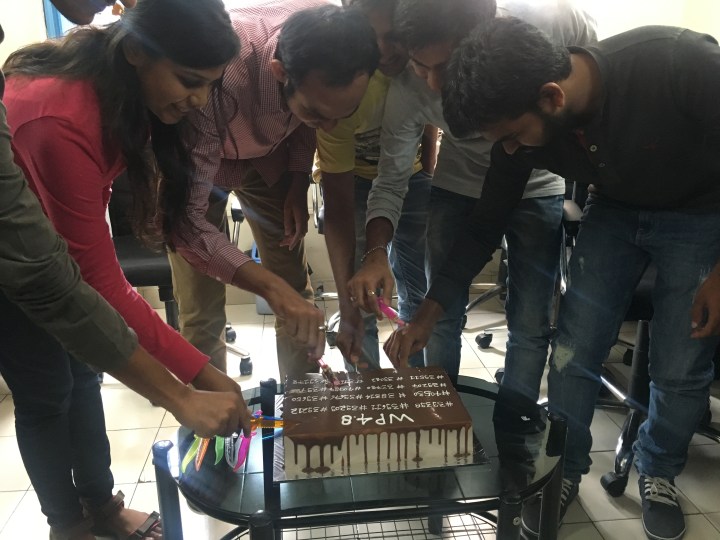 A yummy side effect of all the contribution- the extra-large cake 🎂
Links: WordPress 4.8 "Evans"
Pssst! If you want to get in on the cake-eating, cricket-playing, WordPress-loving action, we are hiring! 
---