WordPress version 4.0 nicknamed "Benny" is now available to download. The new version following WordPress tradition is named after jazz clarinetist and bandleader named Benny Goodman.
There are some interesting updates like managing media galleries with an endless grid layout, added functionality to embed media from websites like YouTube by simply pasting the link into the editor.
You can read more about WordPress 4.0 here.
rtCamper's Contribution
Our very own Ankit K Gupta has contributed to WordPress 4.0 "Benny" with patch #28818. This is the 5th consecutive version, on which one or more rtCamper have been listed as contributors. This is a very satisfying feeling for the entire company as it means are slowly building a culture of contributing to the development of WordPress software we use and love so much.
Previous WordPress versions with contribution form rtCampers were WordPress 3.6, 3.7, 3.8 and 3.9.
Here is the cake we cut to celebrate Ankit's contribution to WordPress 4.0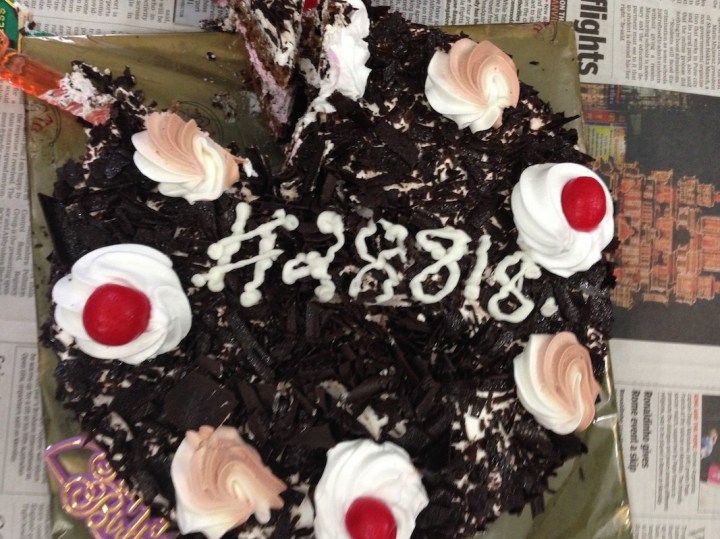 All rtCamp Products are compatible with WordPress 4.0
A quick reminder for all our customers. rtCamp plugins and themes are all compatible with WordPress 4.0. We have been working hard during beta releases to test and make sure its smooth sailing for you with WordPress 4.0.
We also have a shiny new support forum at community.rtcamp.com, in case you need to ask us something about our products and services.
Links: Download WordPress 4.0 | Release Post | Ticket
---