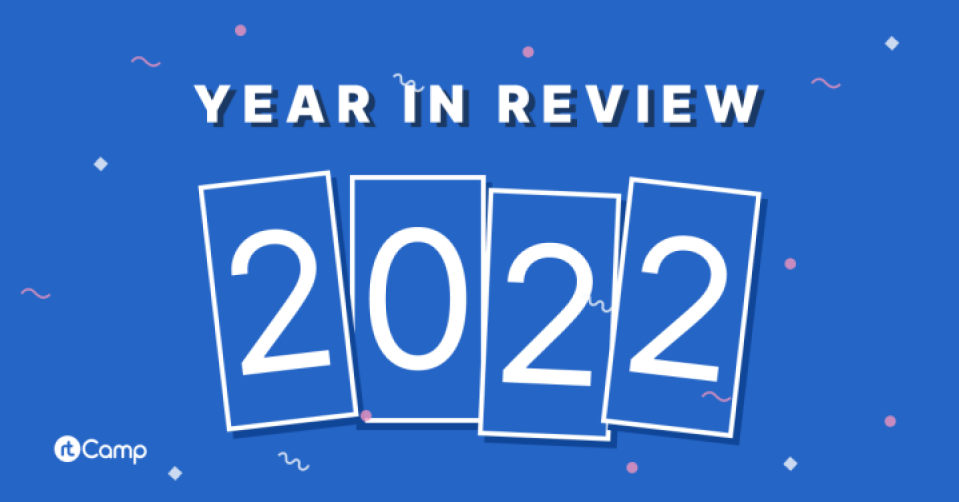 And just like that, it's 2023!
Over the coming weeks, we're building toward our annual retreat. While that has us plenty excited to jump into 2023, we also wish to celebrate the Good Work of the past year. So, here's a brief reflection on our 2022.
Client Projects
Every client project matters to us. It enables us to contribute to open-source and invest in education and employee welfare. Below are some notable ones.
Together with Google, we made the snackable Web Stories format even easier to consume with flexible WordPress blocks.
Further, with Gutenberg, we provided an efficient, reusable structure to SummerWorks for creating new landing pages, ensuring consistency.
From time to time, we get opportunities to move the web presence of well-established businesses from different proprietary systems to WordPress. Last year too, we celebrated some wins for open-source.
We migrated Vinsolutions.com from Kentico to a WordPress VIP multisite environment. It improved their Core Web Vitals and overall GTMetrix performance by 48%.
We also migrated Dealertrack USA from Adobe Experience Manager to WordPress. By migrating to WordPress, Dealertrack could move the content pipeline entirely into the marketing team's hands and reduce go-live timeframes by over 50%.
WordPress VIP for Salesforce
Many of our enterprise clients use Salesforce for their marketing. But at the same time, they enjoy content creation using WordPress, specifically Gutenberg.
We worked with WordPress VIP to build the Salesforce integration that makes using content from WordPress within Salesforce easy.
This integration earned us the first-ever WordPress VIP Top Partner Innovator award.
Personalization
We put considerable effort into researching personalization with WordPress last year. We delved into classifying personalization on the web, reviewed various WordPress plugins available for personalization, and explored Customer Data Platforms (CDP) for more powerful personalization.
We took this knowledge back into WordPress VIP for Salesforce to bring some advanced personalization capabilities to WordPress, powered by Salesforce Marketing Personalization (formerly Interaction Studio).
Contributing Back
rtCampers contributed to every major WordPress release last year (5.9, 6.0, 6.1).
Our team has launched WordPress Plugin Compare (WPPC) to help WordPress users find the right plugin for their needs. This was also the first public display of our capabilities in building SaaS projects.
We also released Elementary, a block-based starter theme to do more with Gutenberg.
For QA professionals and for use within migration & re-platforming projects, we released a BackstopJS-based visual automation framework.
We formally added a CC0 license to our publicly available WordPress training course. We have worked on a video version of the entire WordPress course as well, which we hope to make public this year.
Hiring More Good People
Through our campus hiring program, 24 rtCampers are set to join us in a little more than a week. That's rtCamp growing by a fifth right there! Coupled with hires in other departments, we're pushing on the 130 mark.
Fortunately, rtCamp has not felt a significant impact of the recession. There were no layoffs except for one-off individuals separating.
In fact, we are still hiring for a dozen positions across engineering, management, HR, and sales. We also have the "craft your job" profile open. This is for folks who would like to join our team, but don't find the existing roles suitable for their skills and interests.
Attending In-person Events
Our team enjoyed attending in-person events across the globe after a gap of almost two years. Most notably, we participated in WCEU, WCUS, and Dreamforce.
We're looking forward to WordCamp Asia 2023, where a bunch of rtCampers will be attending, volunteering, speaking at, and contributing through the organizing team.
As 2022 flew by, we are thankful for all the Good Work we've been able to do with our clients, partners, and within other communities, we're lucky to be a part of. This year, we look to build upon the foundations that we've laid. Watch this space!
Throughout 2022, we released regular monthly roundups that we enjoyed putting together, covering WordPress, the Web, and other adjacent topics. We hope to continue doing monthly round-ups this year as well. So do subscribe to our newsletter to get monthly updates.
Links: We are hiring! | Our Client Work
---